Italy's MoCA Cultural Association is holding its first solo exhibition of a Vietnamese artist.
The exhibition, curated by Chiara Canali and promoted by MoCA and the Arte Laguna Studio, presents 40 large-scale pictorial works and an installation of human-sized iron sculptures.
Henry Le, whose real name is Le Huu Hieu, was born in 1982 in Ha Tinh province and lives and works in Hanoi. With an architect's past, for more than ten years Henry Le has chosen artistic research as a priority experience of his life, placing it at the center of every reflection, idea, and visual practice.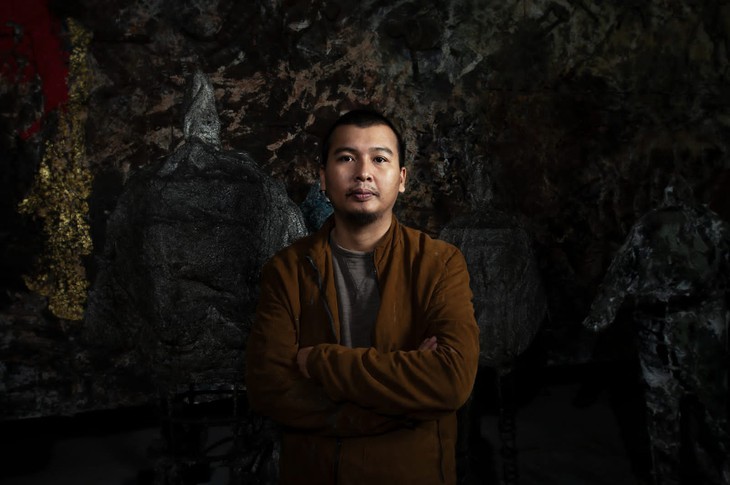 Henry Le
Henry Le had a solo exhibition at the Vietnam National Fine Arts Museum in 2014. He also took part in the Art Basel Miami and Contemporary Art Projects USA in the United States in 2016, and the 11th Florence Biennale da Basso in Florence, Italy, the following year.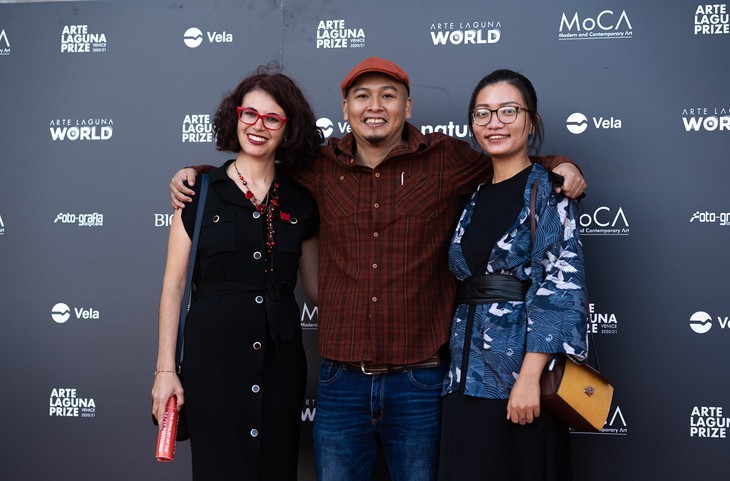 Art critic and curator Chiara Canali (first from left)
Art critic and curator Chiara Canali said, for Henry Le, art is the release of energy and desire to seek new materials for art.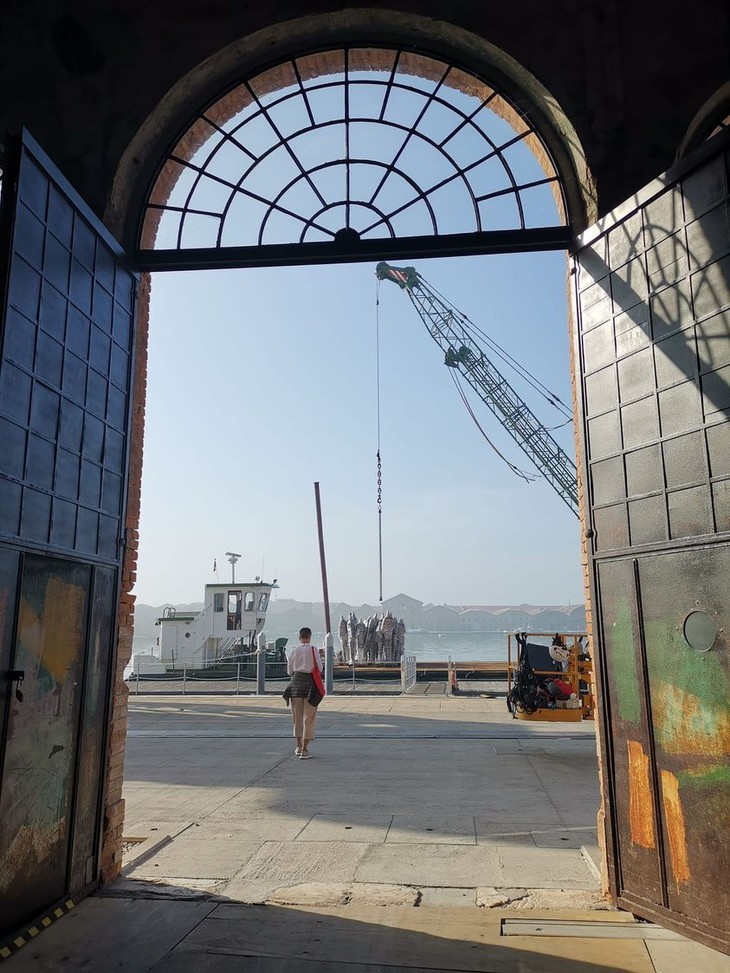 The art works are transported to the showroom.
With the experience of an architect, Henry Le has found suitable materials for his art works.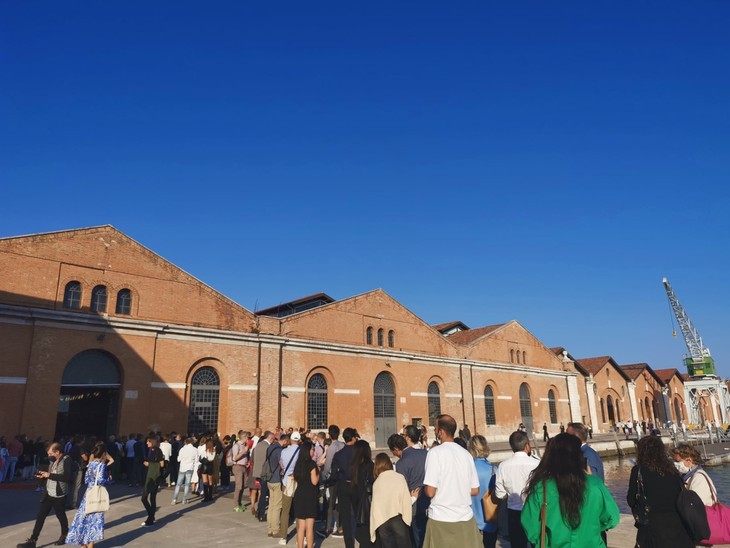 Visitors queue to visit the exhibition.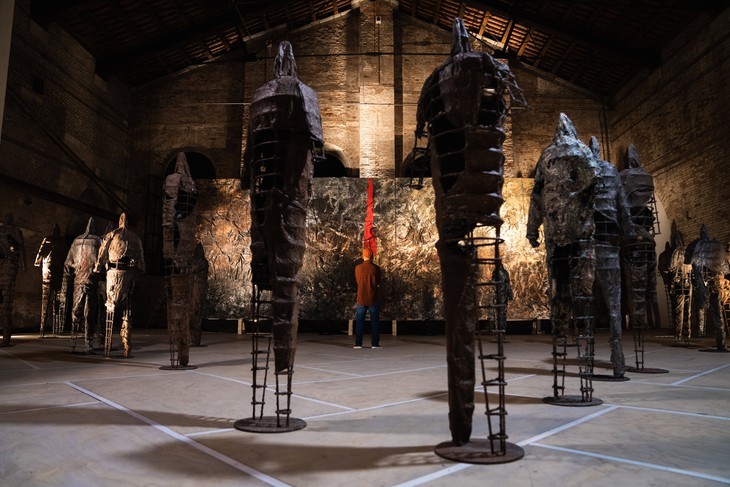 "The Humans" is an iron sculptural work.
Art works on display at the exhibition Soul Energy: